Check Plants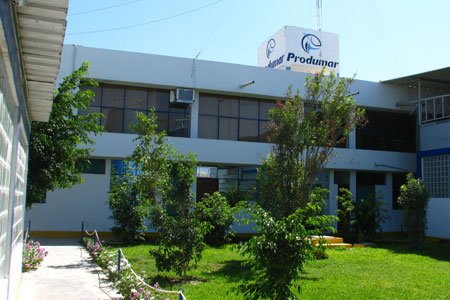 PRODUMAR
is a Company which is part of The Profand Group, specializing in the production, processing and sales of high quality seafood products, certified under international standards. We are a group of people focused on the development of high quality and innovative frozen products for direct human consumption in the most demanding international markets.
Paita
Paita is located in the north of Peru and is the second most important port in our country. The Peruvian's sea is very rich in marine species and has one of the biggest resources in the world.
Our objective is based on providing high quality frozen seafoods and fulfill our customers demands. The supply chain of our organization allow us to have a fresh raw material, technology, machinery and processes, that ensures.
Mission and Vision
We have a highly qualified professional team that is in a continuous process of research and development of new value-added products to meet the needs of our customers.
We have quality certifications like: HACCP, SQF 2000 (Safety Quality Food), IFS v6, and also we are members of BASC (Business Aliance for Secure Commerce). This certifications allow us to confirm the quality of our products that are sold in major supermarkets and wholesale distributors in Europe, Asian and Latin America.